A new restaurant in the heart of Paris A new restaurant in the heart of Paris A new restaurant in the heart of Paris A new restaurant in the heart of Paris A new restaurant in the heart of Paris A new restaurant in the heart of Paris A new restaurant in the heart of Paris
The restaurant
Passionate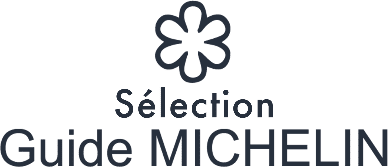 In the middle of the vibrant and popular heart of Paris, where market gardeners, bourgeois and shopkeepers lived and crossed paths, the Rue Bergère has a strong cultural and culinary heritage. At the corner of the peaceful Cité Rougemont, this is where the restaurant Passionné has just opened its doors. Evolving throughout the day, it is the ideal spot to sit and chat while the neighborhood comes alive at lunchtime.
When night falls, it immerses its visitors into a hushed atmosphere for intimate dinners. With interior designer Kuniko Takano at the helm, the decor is minimalist, with a bar of midnight blue mosaics, walls in dark colors, and sleek furniture and lighting. A refined cocoon that also includes a table d'hôte facing the open kitchen, but also another hidden table that can accommodate 8 guests.
17, Rue Bergère, 75009 Paris
Closed on Monday
Open Tuesday to Sunday: 12:00 to 14:30 and 19:00 to 22h:30
Valet parking available in the evening on Friday, Saturday and Sunday (cost 20€)
MEET OUR CHEF - SATOSHI HORIUCHI
After starting out in the high-end restaurant business at the 5-star Windsor Hotel Toya Resort & Spa in Japan, Chef Satoshi Horiuchi moved to France and fell in love with French gastronomy. He immerses himself in this traditional French cuisine in the kitchens of the bistronomic restaurant Le Cornichon, an award-winning restaurant named best bistro in 2013. This address, which offers classic French cuisine, tasty and delicious, allows him to quickly acquire the techniques and knowledge of French chefs. He continues his apprenticeship and the development of his culinary talents at the restaurant that is listed in the Michelin Guide and is located near the Eiffel Tower, Au Bon Accueil, and offers a refined but modern cuisine, with a touch of originality and emphasis on taste and quality of products. In his early thirties, he now shares his gastronomic creativity behind the open kitchen of the restaurant Passionné.